In this article, we will understand what is SEO spam and how to protect your website. So let's get started!
Google is one such search engine that drives in lots of clients to your websites and even an SEO spammer understands it perfectly. However, instead of ranking the pages in a legit way, SEO spammers try to hack the website which is already ranking and injects its link to the webpages.
Building your website from scratch and then ranking that website takes a while and hell lot of effort.
Additionally, Google ignores and penalizes scam websites and even websites with spammy links. Hence, these SEO spam actors try to obtain access to a legit site, and then through links and keywords, they create backlinks for their scam website.
SEO Spam also known as Spamdexing or search engine spamming.
Suggested For Further Reading:
How Does An SEO Spam Hack Work?
An SEO spammer will try every possible way to not let the victim know that his/her site has been hacked. Because of this, most people find out late that their website has been infected with malware and hijacked for SEO spam or search engine spam.
Once the website is injected with malicious code, the SEO spammers deceitfully take over the control of the website. With just a simple script, they mask the links in the footer of the websites. These spammy links of scam websites are well hidden.
These bad actors do not just limit their work to this, however, in some cases they also build thousands of new pages on your website. Several WordPress security plugins reported having found the scam site running on the subdomain.
Another method these spammers use to do search engine spam is by adding code to the site that is only visible to Google crawlers. Everything will seem to be normal and fine at the surface, however, once you delve deep into the codes and scripts, you will discover that Google is crawling a whole distinct website with individual pages and content.
Meanwhile, you can read this article on "4 Ways to Protect Your WordPress Site from Security Vulnerabilities".
Is Your Website Infected With SEO Malware?
The SEO Spammer plays deceitful tricks to hide the SEO spam that is going on your website, however; you can run a few tests to confirm the security of your website.
Run Sucuri Malware Test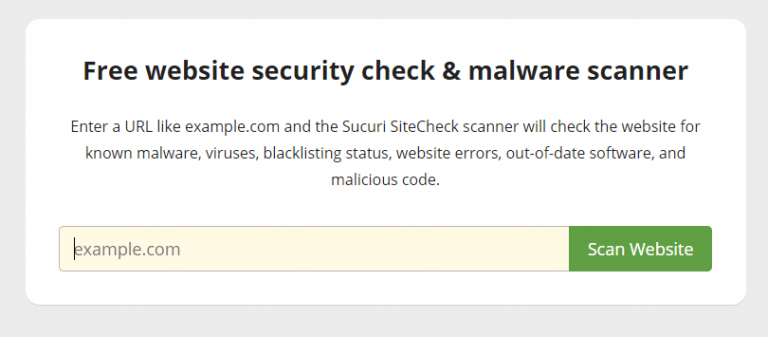 You can run the Free Sucuri Malware Scanner Test to see if there is any malware on your website. It is an ideal tool that can be used at no added cost.
Google Safe Browsing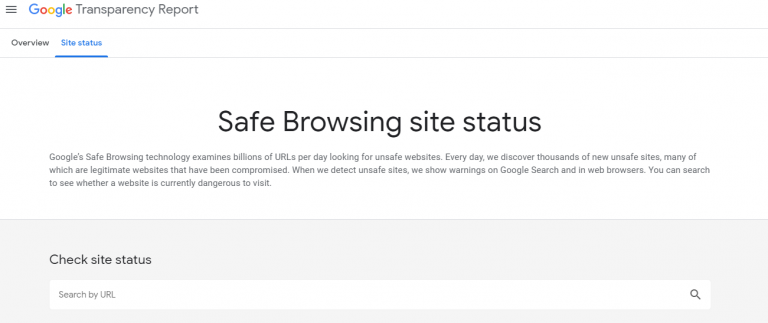 If your website isn't secure, Google will come to know about it. You can navigate to Google's safe browsing website status and check whether Google finds your website to be secure.
However, the whole point of SEO spam is to stay low under Google's radar, therefore this check-up might not be that precise.
Google Search Console

Google Search Console has a feature to identify the security concerns with your website and pages.
And once again, Search Console is designed to fool Google, hence there is not much reliability.
However, you can observe several other signs of hacking or SEO spamming — sudden drop or decline in the website traffic, or finding keywords that are not linked to your website.
Incognito Mode
The hack isn't visible to you as SEO spammers have designed it in such a way that it doesn't become apparent to you. The hook here could be your IP address, location, or browser's cache.
Press (ctrl+shift+N) for Incognito Mode, and search your site from there
Try changing your IP address, and then explore your site on Google search engine
Look for your website from anyone else's device
Contact Your Web Hosting Provider
If you can't find if something is wrong with your website, the final solution is to contact your web hosting provider and request them to perform a security test on your website.
10GB Hosting has several security tools, and we regularly monitor the website for any hacking attempt.
Verify with your hosting provider if they find any inconsistencies with your website.
So, now the question is how can you protect your site?
How to Protect Your Website?
Though no website is 100% secure, you can do the best to protect your website against DDoS Attacks, Brute Force Attacks, and SEO spamming attacks.
You can do few things:
Update: Make sure that you regularly update themes, plugins, and WordPress. Don't ignore the updates as these updates bring in bug fixes and patch fixes for security vulnerability. To find out more you can read this article on Why are WordPress Updates Critical?.
Strong Passwords: To keep a site secure, it is important that you use a strong password. Make sure that you use a password that consists of multiple characters and more than 12 characters long.
Firewall: A firewall is beneficial to prevent various kinds of hacking attempts. One must use WordPress firewall plugins to protect their website.
Regular Scan: Regular scanning of the website for malware is crucial. You can either do it manually or use the automate tools to perform regular scan.
Back-up: Backing up your website is important. In any misfortunate event, backup will prove to be handy and you won't have to start from the scratch. You can make use of WordPress backup plugins to automate website backup.
Conclusion
To keep your website against SEO spam, the best method is to keep everything up to date and secure your site with several plugins and firewalls.
Moreover, we at 10GB Hosting offer Managed VPS Hosting UK plans that offer malware protection, Anti-spam & Antivirus protection. Even we offer several security tools to keep the spammers away from your website.