Do you wish to learn how to do video SEO in WordPress?
Video SEO is the tactics that marketers use to optimize their videos so that they can rank higher in search engines. This could help you gain more traffic from the video content and route the traffic to the WordPress site.
In this article, we will explain to you how you can set up a video sitemap in WordPress to improve your video SEO, step by step.
Meanwhile, you can have a look at our other articles on SEO:
What is Video SEO?
Video SEO is the comprehensive process of optimizing the videos on your website to rank better on the search engine results pages.
This is quite similar to general WordPress SEO best practices except for the fact that it'd geared towards your video content.
You need to ensure that the strategy you adopt brings you the max traffic.
One such strategy is to add a video sitemap to WordPress.
A video sitemap is an XML sitemap that has the details about the video content of your website.
The video XML sitemap will help generate rich snippets that appear in the Google video search results and increase your website traffic.
By generating a video sitemap, Google and the other search engines will index your post with the embedded video content. By doing so, your video can rank in the search engines and drive more traffic to your posts.
Note: If you utilize a third-party video host such as YouTube, your YouTube videos and embedded videos can both rank in the search results collectively.
This feature is ideal for those who add videos to their posts and pages regularly.
Additionally, a WordPress video sitemap plugin will automatically identify while a video is embedded in your blog content and add that to the sitemap, so search engines like Google can prioritize it.
How to Setup Video SEO Sitemap in WordPress with AIOSEO
The optimal way to add video sitemaps to WordPress is through the All in One SEO plugin. It is the best SEO plugin for WordPress that is utilized by more than 2 million websites.
Formatting the video sitemaps on Google is hard, however; with the AIOSEO plugin, it only takes just a few clicks to set sitemap.
The first and foremost thing you are required to do is install and enable the plugin. For additional details, you can see our article on how to install a WordPress plugin.
Note, there is a free version of AIOSEO available in WordPress. However, you require the premium version to activate and create video sitemaps.
Once the plugin is enabled, you will have a new All in One SEO menu item in your WordPress dashboard.
Go to All in One SEO » Sitemaps.
On the home screen, ensure that the sitemaps are activated. Click on the 'Enable Sitemap' slider to enable the sitemaps.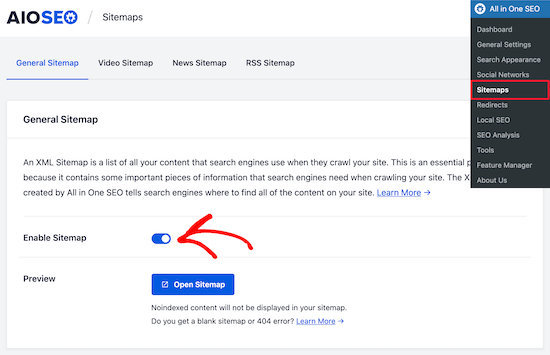 Next, choose the 'Video Sitemap' menu choice available at the top of the screen.
Then, click on the 'Activate Video Sitemap' button to activate the video sitemap module.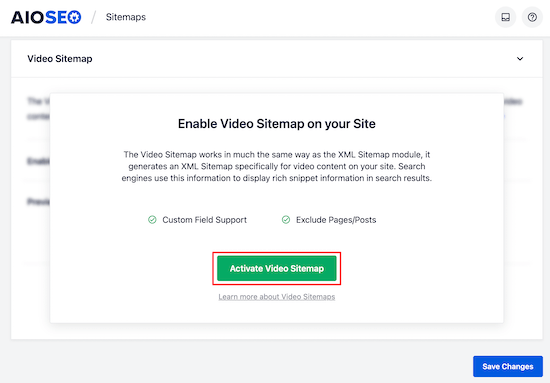 On activating it, you can see your video sitemap by clicking the 'Open Video Sitemap' button.
The index will provide you with a list of all your available video sitemaps.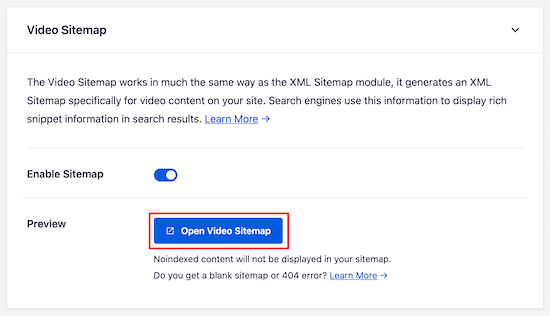 While you click on the WordPress sitemap link, it'll offer you the list of available video content.
You will see a page where there is a list of all blog posts that have an embedded video.
You can additionally configure the video sitemap setting from the 'Video Sitemap Settings' box.
You can even change post types and taxonomy settings. However, make sure that you click on the 'Save Changes' if you have any changes done.
You have now successfully added video sitemaps to WordPress. This will enhance your video SEO efforts and drive more added traffic from the search engines.
Conclusion
We hope this article helped you properly set up video SEO in WordPress.
Moreover, you can choose 10GB Hosting's cheapest WordPress Hosting plans that offer a free website migration and 1- click installer by which you can install more than 350+ scripts.